Chocolate Zucchini Bread
Posted On August 14, 2023
It's zucchini season! I have been baking this bread for as long as I can remember. My mom used to make it when I was young, and once I started having my own garden I started making it as well. When you start to get 5 zucchini a day, some the size of baseball bats, you have to come up with as many ways to use it as possible, and this is a delicious one for sure! This might be my kids' favorite quick bread; they love chocolate!
One of the things I love about this recipe is that it makes two loaves, and they freeze really well! I love having one on hand to break out when we need a sweet treat or an extra breakfast item. While it's bit of an indulgence, I've definitely had this for breakfast before. When I want to freeze it, I simply wrap it in plastic wrap, then in aluminum foil and then place it in a gallon ziplock bag. This always ensures it stays nice and fresh. Then I just set it on the counter to thaw whenever we want it.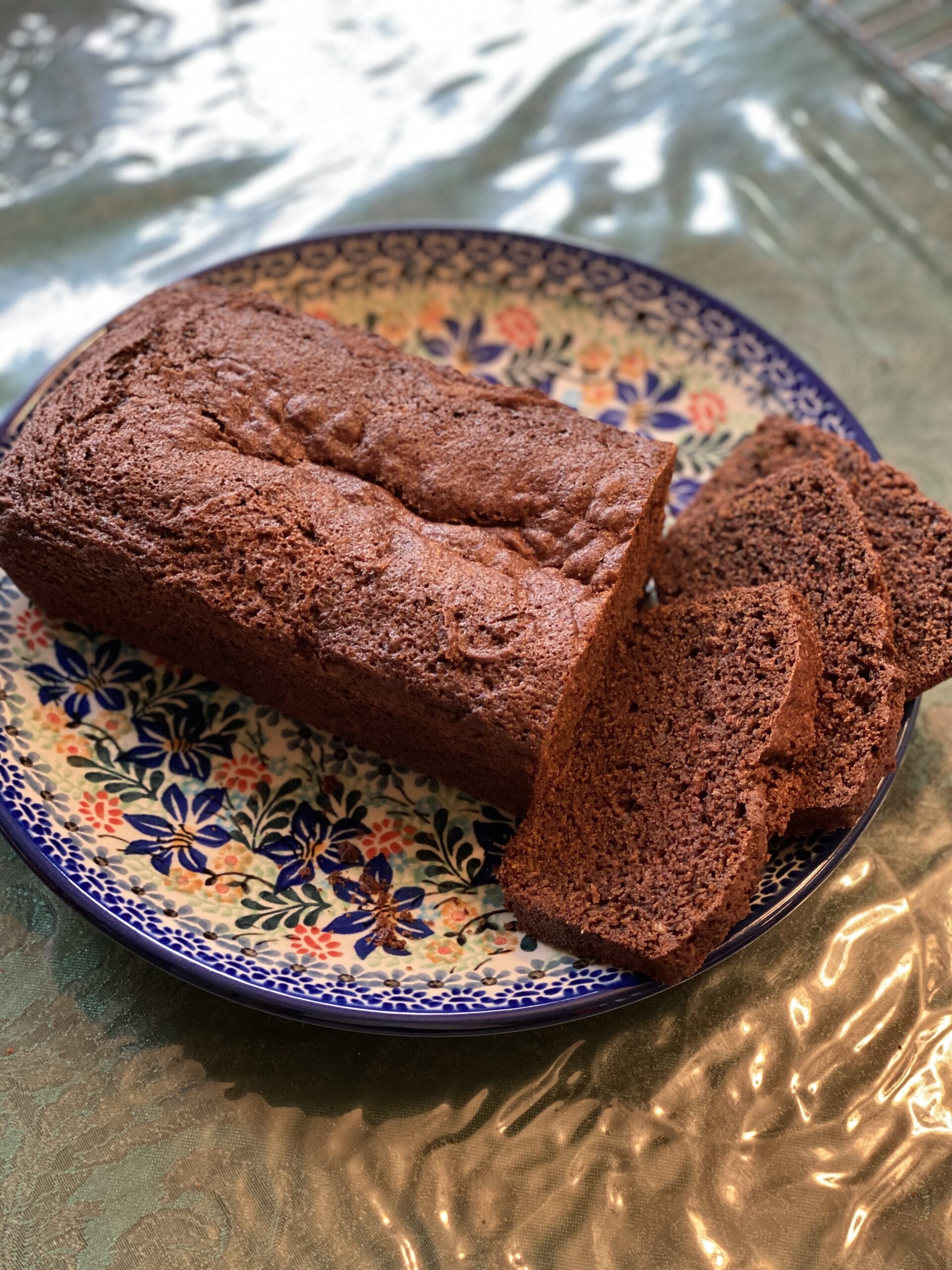 Chocolate Zucchini Bread
Ingredients
2

cups

granulated sugar

1

cup

vegetable oil

3

eggs

1

tsp.

vanilla

1/2

cup

milk

2 1/2

cups

flour

1/2

cup

cocoa powder

2 1/2

tsp.

baking powder

1 1/2

tsp.

baking soda

1

tsp.

salt

1

tsp.

cinnamon

2

cups

zucchini

grated and drained of excess liquid
Instructions
Preheat oven 350 degrees.

In the large bowl of a stand mixer combine sugar, oil, eggs, vanilla, and milk. Mix until combined.

In another bowl, stir together the flour, cocoa powder, baking powder, baking soda, salt and cinnamon.

Slowly add dry ingredients to wet ingredients and mix until combined.

Divide batter between two greased 9×5 loaf pans.

Bake at 350 degrees for 1 hour or until a toothpick comes out clean.

Cool on wire racks for about 10 mins. Then turn the breads out of the pans and cool completely on wire racks.
Notes
Helping Hands:  I love baking with kids so this is an easy one for me!  They always help to measure and stir the dry ingredients and I let them do many of the wet ingredients as well, just usually not the eggs until they are older.  They love being a part of the process as well as the delicious results! Make Ahead Options:  This bread freezes so well!  Since the recipe makes two, we usually eat one right away and I freeze the other one once it is cool to ensure it tastes fresh when we defrost it.  I wrap it in plastic wrap, then aluminum foil, and then place it in a gallon size ziplock bag.  Whenever we are ready to eat it, I just take it out of the freezer and set it on the counter to defrost.