Honey Barbecue Turkey Meatloaf
Posted On April 17, 2023
The more and more recipes I post, the more I realize how much our family likes meatballs and meatloaf. We have so many variations that we make! As we have been continuously working to eat healthier, I have transformed many of our beef recipes to turkey and we love them! I honestly find we don't even like the recipes as much with beef anymore. This is one of our favorites! It's a nice twist on a traditional meatloaf, and, to be honest, I love anything with barbecue sauce so I always enjoy this one! As a random side note, I remember when I was living aboard I discovered that some parts of the world do not really have barbecue sauce. I was so sad! It was definitely something that I was very excited about having when I returned to the states. The one time I attempted to order it at a restaurant, I apparently did not communicate very well through the language barrier and ended up with marinara sauce for the dipping sauce for my meal. While good, it was not at all what I was expecting!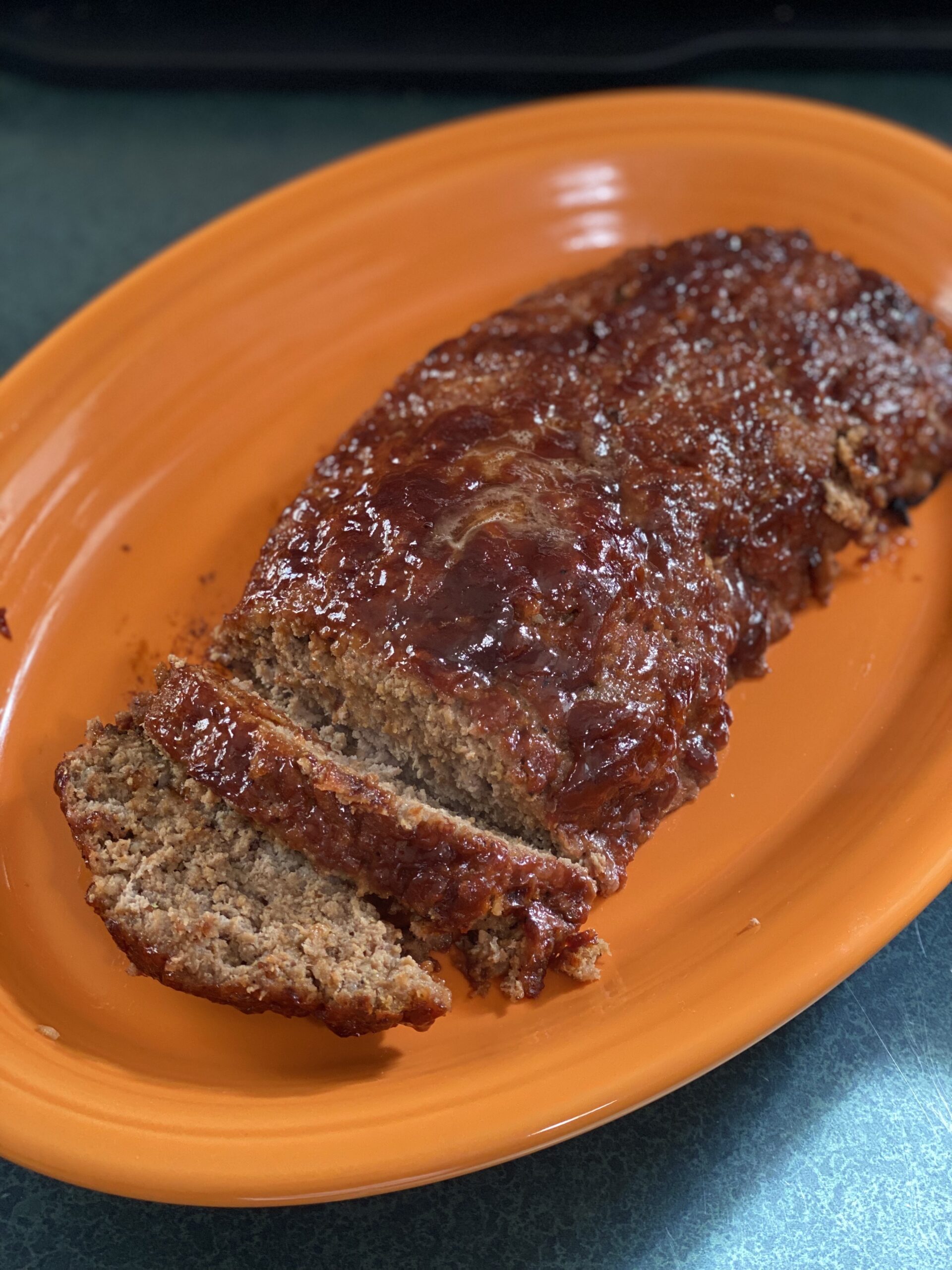 Honey Barbecue Turkey Meatloaf
Ingredients
1

lb

ground turkey

1/2

cup

panko bread crumbs

1 T + 2 t.

Worcestershire sauce

1

T.

dijon mustard

4

T.

barbecue sauce plus more for glaze

1

T.

honey

1/2

tsp.

salt

1/2

tsp.

pepper
Instructions
Preheat oven to 350 degrees.

Line a baking sheet with foil and spray with cooking spray.

Mix all ingredients together. Shape into a meatloaf shape and place on a foil lined baking sheet.

Top with a bit more barbecue sauce.

Bake for 45 minutes, or until cooked through.
Notes
Make Ahead Options: I almost always make this entire meal ahead of time, other than baking.  I mix and shape the meatloaf, place on the baking sheet, cover it with foil and place in the fridge.  Then when I am ready, I just pull it out and bake it.  Makes for a really easy dinner! What to serve with it:  We typically eat this with a roasted vegetable that I can do in the oven at the same time (like asparagus).  If we are looking for a more substantial meal I will serve it with roasted potatoes or sweet potatoes and a vegetable.  It would also be great with a nice roll and veggie.  Lots of possibilities for this one!