Homemade Lemonade
Posted On August 21, 2023
There is something so special and refreshing about homemade lemonade. It just screams summer to me and to my kids. We started making this several years ago, I'm pretty sure it was during the summer of 2020 when we were all home and experimenting in the kitchen. We have come to love it and make it a few times every summer for a special treat. My kids love to bake, but since I don't always want to have baked goods around the house, this is a fun treat they can be involved in making that is a bit different and not in the dessert category.
Last summer I read about this idea of making a jar of popsicle sticks with activities to do during the summer written on them. While there were a number of ways to do it, some of which were more complicated than others, I loved the general concept of having a place to go to for ideas on a summer day when we have nothing planned and everyone needs a little help to come up with what to do. So we started this tradition and just love it. My son was so excited when the jar of popsicle sticks came out at the start of the summer this year! We have four different colored popsicle sticks for different types of activities: indoor at home, outdoor at home, a day trip/outing, and a fun treat to make. I try to make the activities things that are easy and that we already have, but maybe aren't the go-to toys or activities that we do all the time, so we need a reminder to do them. The outings we usually need to plan ahead for and the treats sometimes as well, so we pick those at the start of a week so we can buy ingredients and make plans. The other two we pick in the moment when we need an idea. One of our favorite popsicle sticks is "make lemonade," and I just bought some lemons so we can make this sometime soon! Be sure to try it this summer! (And make your own popsicle stick jar as well; it's so much fun and has saved the day many times when we need something new to do).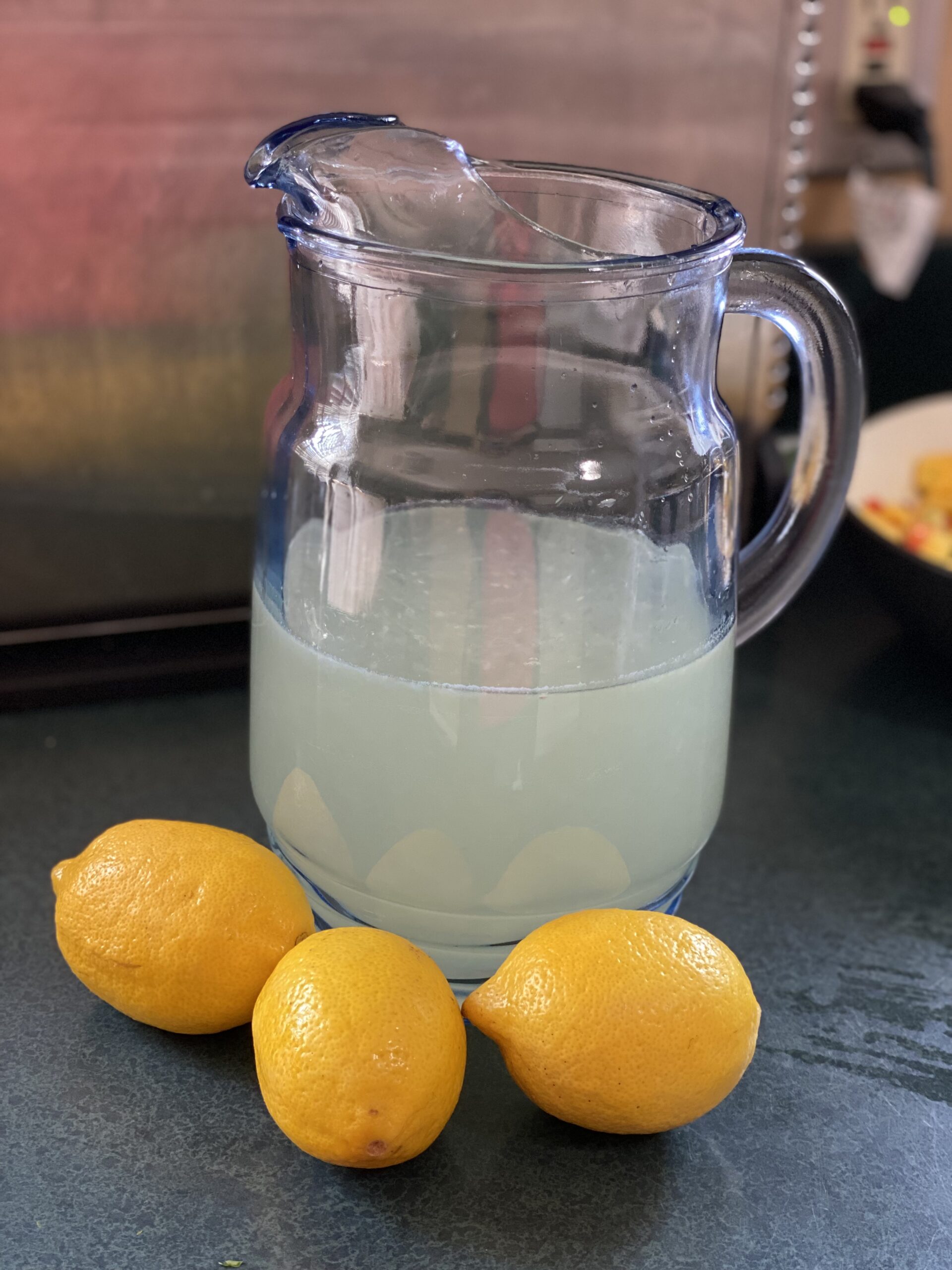 Homemade Lemonade
Ingredients
1

cup

fresh squeezed lemon juice

from about 5-6 large lemons

1

cup

granulated sugar

5

cups

water

divided
Instructions
Stir together 1 cup of granulated sugar and two cups of water. Bring to a boil. Remove from heat and let cool completely.

Combine this water and sugar mixture with 1 cup of lemon juice and 3 cups of cold water.

Refrigerate until ready to drink. Serve over ice if desired.